Wine dictate Codes Rise passion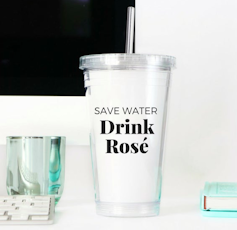 Save water, drink rosé.
Etsy
Every July in New York City, thousands of partygoers gather on the lawns of Randall's Island Park for a huge "Pinknic". A regular event since 2016, the two-day festival brings together foodies, musicians, chefs and more, all dedicated to celebrating the summer with a fresh glass of rosé wine in hand. "Save water, drink rosé", banners read, and the participants do. This year it kicks off on Friday, July 19.
Not just a New York phenomenon, rosé has found admirers across the United States, and it's official: The second Saturday in June is National Rosé Day. Once an afternoon afterthought, rosé has become a red-white-and-blue favorite: In just a few years, Americans have become the second-largest consumers of rosé in the world – after the French.
In 2017 alone, rosé sales in the United States jumped 53% and the trend continues, partly driven by millennials.
One power couple that was way ahead of the curve was Brad Pitt and Angelina Jolie. While they've since divorced, in 2011 the two rosé lovers found common cause and bought the Domaine Miraval in France's Var region. They continue to jointly own the chateau and vineyard, which produces 2 million bottles of rosé a year, and it's anything but plonk. At a June 2019 charity auction in Nice, a magnum of Muse de Miraval was snapped up for 2,600 euros (2,960 dollars), a record.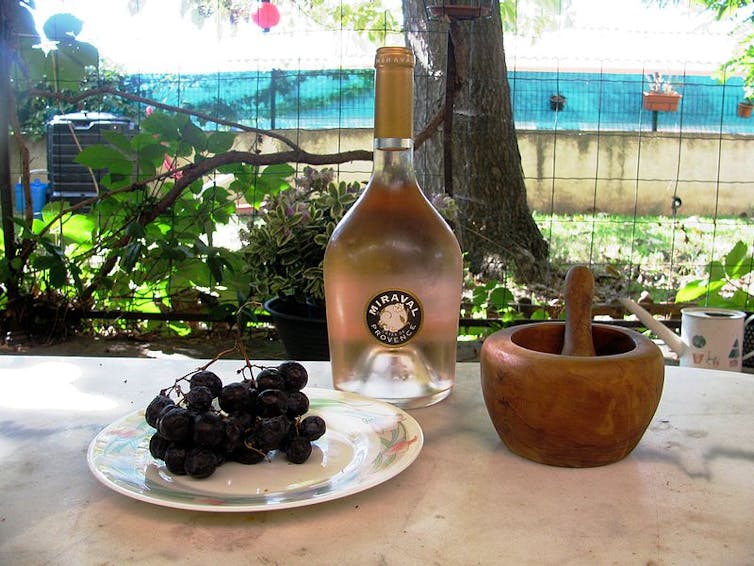 The rosé wine of Chateau de Miraval, owned by Angelina Jolie and Brad Pitt (photo 2015).
Wikimedia, CC BY
Once dismissed, now cherished
How can this global success be explained, and what does the sudden passion for rosé reveal?
Once upon a time, rosé wine was regarded as second-rate, and not even worthy of the interest of oenologists. Even as late as the 1980s, it still wasn't considered a "serious" wine. This is a consequence of its modest origins, and a series of cultural contributions and transitions.
In antiquity, the Phoenicians brought techniques for making a light-bodied wine to Marseilles. Under the Roman Empire, it was known as vinum clarum (clear wine) in Latin, and spread to Bordeaux, then as now a major wine-growing region. After the 1152 marriage of Eleanor of Aquitaine to Henry Plantagenet, the Duke of Normandy and future King Henry II, Bordeaux wine began to flow north to England. Initially called clairet, it became known as claret and scored its first international success, becoming the most consumed wine in Britain until the 19th century. But while rosé was certainly popular, the pedigree wasn't there – it was a drinking wine above all.