A public hearing is slated for Tuesday, Feb. 12, to gather opinions and information regarding a request from Drumlin Ridge Farm Vineyards LLC to amend its existing conditional use permit regarding hours, larger group gatherings and other issues.
In general, Dave Korb, owner of the winery on River Road in the Town of Westport, said, "We're just asking for some flexibility."
Korb said he met with the winery's neighbors a couple of weeks ago at an open house to notify them of the possible conditional use permit amendment and hear what they had to say.
"It was a chance for us to listen to everybody and their concerns," said Korb.
The Joint Plan Commission of the Village of Waunakee and Town of Westport public hearing will take place at 6 p.m. at the Kennedy Administration Building's Meeting Room in Westport.
Also on the agenda is a request from Wisconsin Scaryland, the haunted house attraction on Hwy. M, to extend the original conditional use permit for its operation for an additional two years.
Open since 2017, the Drumlin Ridge Winery has a conditional use permit that allows it to be open every day.
Currently, the winery's hours are 12 p.m.-6 p.m. Monday, Wednesday and Thursday, 11 a.m.-7 p.m. Friday and Saturday and 11 a.m.-6 p.m. on Sunday. It is only open by appointment on Tuesdays.
Korb said the winery is trying to work with its neighbors to please all parties and they are taking into consideration the input gleaned at the open house in preparation for the Feb. 12 public hearing.
"I think it's been a good addition to the community," said Korb. "Everybody who comes out says they enjoyed the experience. It's a great farm-to-table place."
Interested parties can review related documents at the Waunakee Village Hall, the Westport Town Hall and on the web sites of the village and the town.
× Post a comment as
× Report
× Watch this discussion. Stop watching this discussion.
(0) comments
Welcome to the discussion.
Log In
Keep it Clean. Please avoid obscene, vulgar, lewd, racist or sexually-oriented language.
PLEASE TURN OFF YOUR CAPS LOCK.
Don't Threaten. Threats of harming another person will not be tolerated.
Be Truthful. Don't knowingly lie about anyone or anything.
Be Nice. No racism, sexism or any sort of -ism that is degrading to another person.
Be Proactive. Use the 'Report' link on each comment to let us know of abusive posts.
Share with Us. We'd love to hear eyewitness accounts, the history behind an article.
Post a comment
Watch this discussion. Stop watching this discussion.
Click Here to View Ads!
Latest News
Classified Ads
Subzero & Wolf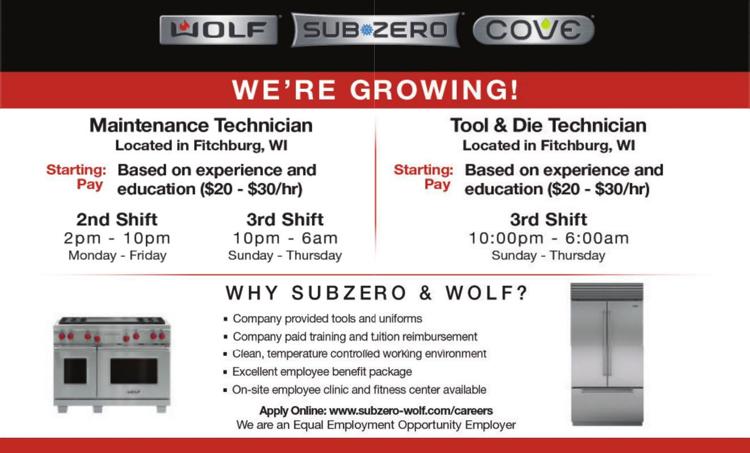 Professional Development Associate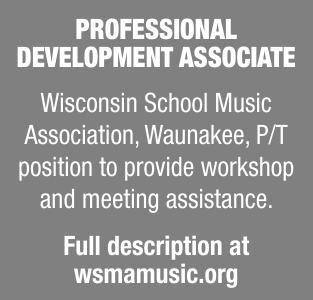 Sub Zero/Wolf