music tra Pass single-day show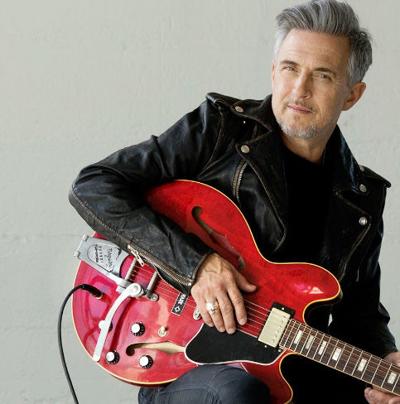 Colin James will close the show at Rock the Lake with a Sunday night performance.
colinjames.com
April Wine, Loverboy and Colin James will all perform in the coveted 8:30 p.m. time slots at this summer's Rock the Lake, Aug. 7-9 at Prospera Place.
The official schedule for the Canadian classic rock festival was released this morning. Single-day tickets will go on sale today, beginning at 10 a.m.
Single day passes are $65 (Friday) and $75, which includes GST. Full event passes are $168 (regular) and $443 (VIP). Tickets may be purchased online at: selectyourtickets.com or by phone at 250-762-5050.
The following is the schedule of performers:
Friday, Aug. 7:
Harlequin, 6 p.m.
Aldo Nova, 7:15 p.m.
April Wine, 8:30 p.m.
Saturday, Aug. 8:
The Spoons, 3:30 p.m.
Haywire, 5 p.m.
Kim Mitchell, 6:40 p.m.
Loverboy, 8:30 p.m.
Sunday, Aug. 9:
Powder Blues Band, 3:30 p.m.
Chilliwack, 5 p.m.
Nazareth, 6:40 p.m.
Colin James, 8:30 p.m.
Tags
,
wine
,
asmr8